Ashley Furniture is here to help with all your home interior design questions.
Do you have a question for our designers or decorators? Submit it here and one of our associates will reply to you.
If you're in the market for window treatments, a coffee table or home office furniture, we can help you find your style.
Your question may even be featured on a future installment of Ask the Designer.
How should I arrange artwork on my walls?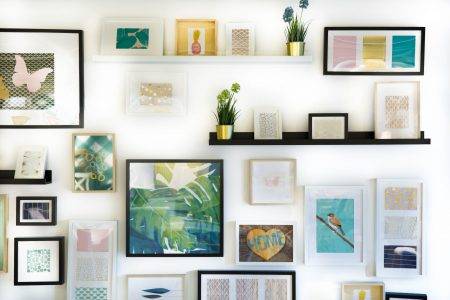 Kelly answers:
Pictures and photos should be placed at eye level.
Gallery placement works best in living spaces, placed evenly apart.
Keep space in-between to a max of 2-3 inches.
I always hear about the importance of curb appeal. What is one step I can take to give my house that "wow" factor?
Kelly answers:

Your guests have 3 seconds to decide how they feel when stepping into your home. A welcoming front door is just as important as a handshake.
Aroma and organization are important. Wow your guests at the door!
My style is … eclectic. How can I make a room feel cohesive when trying to combine several looks in the same space?
Jill answers:
Give a room interest. Matchy-matchy has come and gone.
Create a space that is unique, mixed with patterns, colors, fabrics and wood materials to give your favorite room a designer feel.
You don't need to buy an entire group, but rather mix your favorites! This is the latest and greatest in home design. Our interior designers and decorators can help you get the look and feel you're after. 
I want to make my small space feel bigger. Any ideas? 
Tara answers: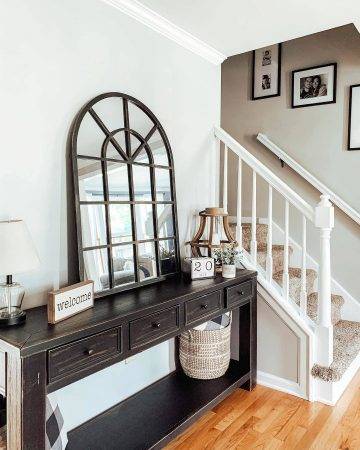 Did you know that mirrors make a room feel bigger? Try one in every room.
Try different shapes and look for uniqueness. Try a gallery arrangement.
Mirrors allow for both light and movement in a space, and not a bad habit to check your reflection. After all, a home is made up of the personalities within it!
What factors should I consider when purchasing a new rug?
Kelly answers: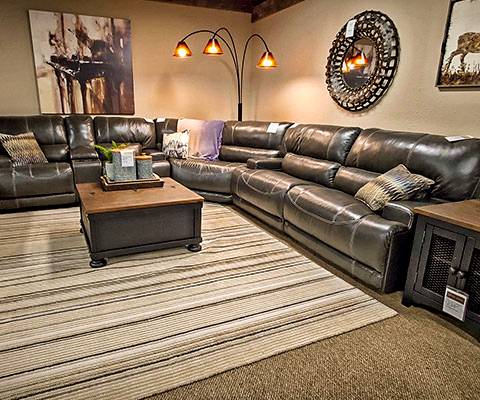 Have you ever heard the term dressing from the bottom up?
Think of rugs as a piece of furniture as they are the anchor definition of a seating area.
Sometimes a blank space just needs a colorful pop.
In a sitting space, a minimum of two furniture legs should sit on a rug.
Recommended Resources:
I want to paint this summer. Do you have any tips on how to paint a house?
Kelly answers:
Color gives feeling to a home.
The eye wants to see the walls of a home flow from room to room.
Be bold, artistic and be consistent in style.
I personally like to add a touch of black to every room to modernize and complete the space. Show your style through the flow of color and coordination throughout your home.
I'm in the market for a new mattress. What do you recommend?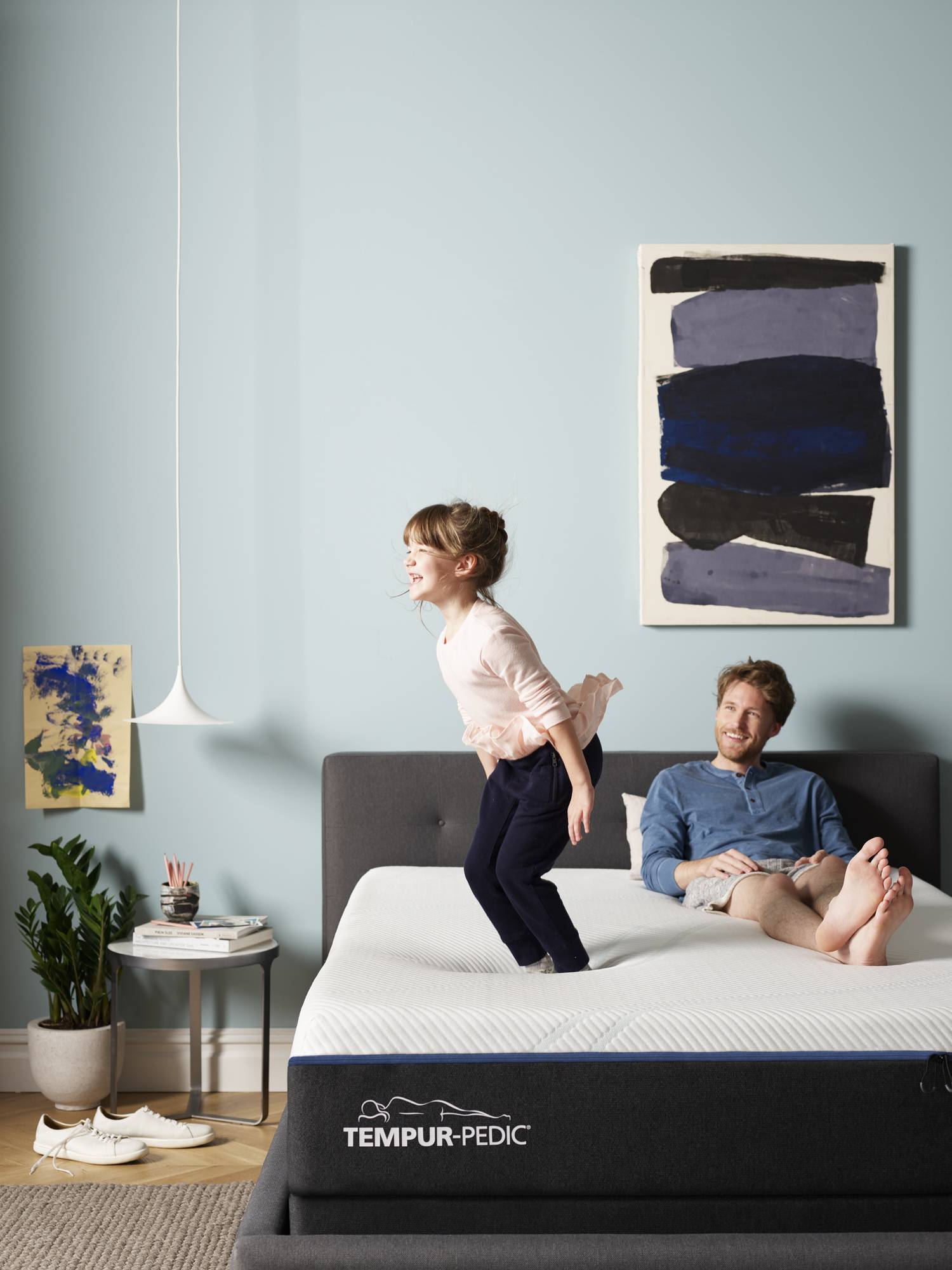 Jill answers: 
Two words: memory foam!
A mattress is one of the best investments we can make. We feel our best when we are well rested.
Upgrade your best self.
What better gift to yourself than a comfortable sleep every night? Invest in good rest!
Ashley HomeStore is the U.P.'s number one mattress retailer. Check out our entire line of mattresses from Tempur-Pedic, Ashley-Sleep, Beautyrest, Serta and more!
Check back next month for more tips from Ask The Designer.
Ashley HomeStore of Marquette and Ashley HomeStore of Escanaba carry the finest in bedding, furniture, dining tables and outdoor entertainment settings. Serving the entire Upper Peninsula. Stop by a store today, or shop online and opt for curbside pickup.