The office associate position assists in all front office activities, including the store human resource maintenance, mail, purchasing requests, inventory, product, and supply ordering. Also directing and coordinating office services and related activities as needed.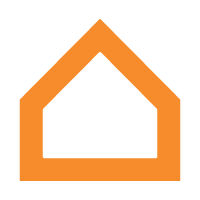 Essential Functions:
Organizing the office area to ensure effective telephone and mail communications both internally and externally to maintain a professional image.
Overall administrative activities to maintain all store functions.
Maintenance and alteration of office areas and equipment, as well as layout, arrangement, and housekeeping of office facilities.
Negotiates the purchase of office supplies, office equipment, etc., for the entire staff in accordance with company purchasing policies and budgetary restrictions.
The maintenance of office equipment, including copier, fax machine, etc.
Day-to-day operations participate as needed in special department projects.
Organizes the paperwork flow of day to day activities.
Work into responsibilities for payroll and human resource activities possibly including workers compensation.
Bill pay and accounting bookwork including month/year end balancing.
Competencies:
Initiative
Leadership
Time Management
Decision Making
Communication Proficiency
Organization Skills
Work Environment
This job operates in a professional office environment. This role routinely uses standard office equipment such as computers, phones, photocopiers, filing cabinets, and fax machines.
Physical Demands:
The physical demands described here are representative of those that must be met by an employee to successfully perform the essential functions of this job.
While performing the duties of this job, the employee is regularly required to talk or hear. The employee frequently is required to stand; walk; use hands to finger, handle or feel; and reach with hands and arms.
This position requires the ability to occasionally lift office products and supplies, up to 20 pounds.
Position Type/Expected Hours of Work:
This is a full-time position, and hours of work and days are Monday through Friday, 9:00am to 5:00 pm or 7:00pm. Three weekend days per month is expected. Saturday work hours are 9:00-6:00 and Sunday 11:00-5:00.
Travel:
No travel is expected for this position.
Required Education and Experience:
Bachelor's degree or equivalent preferred but not required.
At least two years of previous experience in office management preferred but not required.
Preferred Education and Experience:
Experience in a fast-paced environment
Apply Today!